Welcome to MiPAD Lettings
#####Sorry, at present we do not have any properties available and due to high demand we are not currently holding a tenant list. Please keep checking the website for any future changes.######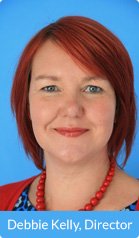 COVID-19: At these unsettling times Mipad lettings will still be operating and you will still be able to contact us via the usual ways. If you are one of the many that have lost income and are worrying about paying your rent then please do get in touch. The government have put in some measures to help and each case will be dealt with on an individual case by case situation. Stay safe.
We are a residential letting and managing agents covering the Lostwithiel, Mid Cornwall and East Cornwall areas.
Whether you are a landlord seeking responsible, quality tenants for your property or a tenant searching for a home, we are here to help.
Our experienced, professional, and friendly staff, combined with extensive local knowledge ensure that we provide a personal service which is second to none.
Together with our personal attention to detail and conscientious attitude we have the experience, resources and skills to deliver the kind of services that landlords and tenants require.